50 Years and Counting
From financial settlement to data-driven products, our story just keeps growing.
Connecting the world
ARC is the premier driver of air travel intelligence and commerce with leading business solutions, travel agency accreditation services, process and financial management tools, and high-quality data.
A trusted provider of financial settlement services
Serving airlines, travel agencies and corporate travel departments for more than 30 years, ARC operates at high volume, settling more than $88 billion transactions annually.
Built on high-quality data
Because of this unique history, ARC has become the single record of truth for data collection of airline ticket transactions, covering approximately 60 percent of the world's tickets.
9.5 billion passenger flights
3,500 airports
350 airlines
240 countries and territories
Our customer-centric approach to innovation
At ARC, we use this unmatched insight to create data products and services that solve key business problems and identify new opportunities in an evolving market. ARC's data solutions provide some of the industry's strongest products and services grounded in objective, comprehensive, actionable data.
Connecting the world
ARC leverages its unique position in the travel industry to help find solutions to common issues, by leading numerous working groups on matters such as debit memos, credit card security and hosting its annual TravelConnect conference.
Our people make it happen
Every employee at ARC comes to work every day to deliver proven solutions that advance and unify the air travel industry.

We create solutions.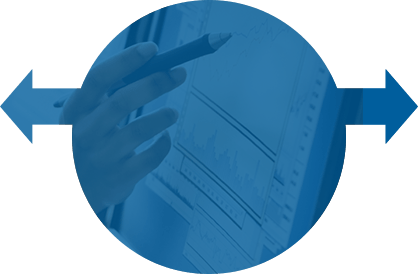 200+

Carriers

25+Industry
Products

14,000+

Agencies

With a history of airline reporting and settlement, ARC is the source of data for global airline ticketing transactions. We use this unmatched intelligence to create data products and services, ticket distribution and original travel solutions that empower the industry. In other words, we create solutions for our customers that are rooted in data.
Some of our products and services include:
We work as a team.

ARC has a strong team of talented, motivated people who are ever adapting to the changing market needs, evolving business models and powerful new technologies put forth by the travel industry.
Our team is comprised of executives, data analysts, software engineers, marketers, solutions architects, product managers, sales executives, human resource professionals and many more invaluable people to bring you the world's best settlement system for airlines and travel agencies, and create the most brilliant source of airline data for customers to make confident business decisions.